If you're looking for a way to modernize and improve the ambiance of any room in your home, recessed lighting can make a huge difference! With the wide variety of recess lighting fixtures on the market, your design choices are practically unlimited. At Granite State Electricians, we have the expertise to provide you with the recessed lighting installation services you're looking for and the helpful advice you need on product selection and lighting design. For a free estimate, call or e-mail us, today!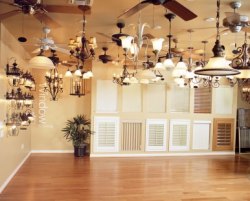 With over 30 years of experience in residential and commercial lighting installation, we have the knowledge and electrical skills to make sure your project gets handled flawlessly. Whether you're updating your kitchen, master bathroom, or other area of your home, we'll provide you with the professional advice and workmanship you require to get the most value from your new recessed lights. In addition to our lighting design and installation background, we also offer the advantages of fast turnaround time and an unwavering commitment to customer service.
For many homes and businesses, recessed lights can accomplish a variety of objectives—both from a decorating standpoint and a functional perspective. If the decor of your living or working space looks like it's stuck in a bygone era, LED recessed lights may offer the ideal solution. In addition to light fixture selection, we'll also work with you to make sure light is directed to where it's needed and that you're able to control lighting intensity. When we install recessed lighting for you, our goal is to create a lighting design you'll be proud of for many years to come.
We'd be happy to discuss the benefits of energy-saving lighting with you and determine if LED recessed lights would be the best approach to meeting your needs. If you're searching for a local company that can provide solid product recommendations, superior lighting design services, and expert electrical installation, call our team of seasoned professionals at Granite State Electricians. You can not only count on us for top-notch recess lighting design and install work, but we'll also come through for you with some of the best customer service and workmanship in the Manchester area.
There's no need to settle for second-rate work or marginal service when you're ready to upgrade the lighting in your home or business. You can always expect superior results and top-notch advice when you choose Granite State Electricians as your recess lighting installers.