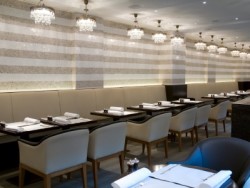 If you're in charge of a business or public building, there are plenty of times when you need an experienced commercial electrician to keep things in peak working order. At Granite State Electricians, we have the background and qualifications to handle commercial electrical jobs of any magnitude. Whether you need an electrical panel upgrade or security lighting installed, we'd be happy to provide you with a free estimate. We can also identify potential problems with faulty wiring and make sure your building meets National Electrical Safety Code standards. No matter what your commercial electric needs are, we'll be there in a jiffy and get the job done right! Our range of services runs the gamut from outlet and switch installation to rewiring an entire commercial building. We also offer the following commercial electric services:
Electrical repairs and troubleshooting
Electrical panel upgrades, including service upgrades
Generator installation
Lighting installation
Landscape and exterior lighting
Power distribution systems
Ballast replacement and lamp cleaning
Appliance and equipment installation
Wiring upgrades
Our team of certified electricians has the know-how and capability to design and install security lighting systems, handle your telephone wiring and data cabling needs, and keep your electrical system working at full capacity. Since proper lighting, adequate power distribution, and fully functioning electrical outlets are vital to the safety and productivity of your business, it makes sense to rely on licensed electricians with decades of experience. Make sure all your wiring and electrical work is done to the highest possible standards by calling Granite State Electricians.
With our commitment to fast service and excellent workmanship, we're the commercial electrical team you can count on for expert diagnostic ability, professional electrical repairs, and impeccable installation work. We've been serving the commercial electrical needs of businesses in the southern New Hampshire area since 1993, and we'd be happy to make sure all your wiring, lighting, and power distribution needs are well taken care of!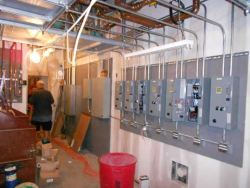 We take pride in our fast response time and excellent customer service, so you can be sure we'll never leave you in the lurch when you need prompt electric service. Whether you run a small business, own rental properties, or manage a public institution, we have the experience and high standards of quality to meet all your commercial electrical needs. We can also help you improve the safety of your building or property through the installation of smoke alarms, carbon monoxide detectors, and security lighting. If you're interested in saving money on your monthly electric bills, we'd be happy to discuss energy-saving lighting options with you, too. Call our commercial electricians for a more details and a free estimate.